First, I feel the need to apologize for being so very delinquent with blogging.  Some exciting new developments have kept me very busy.  I'm so very happy to report that Pollen has moved out of my dining room and into a studio space.  More on this in a future post.
Before I lose track, I wanted to document here some recent attention that Pollen has received!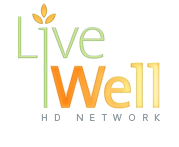 First, see me and some friends, including Lisa Gordon of Lisa Gordon Events and Zina Murray of Logan Square Kitchen in this segment on green weddings, "Getting Married the Green Way," which aired last month on LiveWell HD Network's Save My Planet.
A few weeks back, I had the pleasure of meeting Fahiemah Al-Ali with Northwestern's Medill School.  Fahiemah created a fantastic audio slideshow about Pollen, filmed on my first day in the new studio.  View it and her other reporting on green weddings here:  http://www.class.fahiemah.com/?page_id=3
Pollen recently got noticed by Bizbash's The Scout.  (Yes, my name is misspelled here.)  I'm looking forward to doing more corporate work, now that I'm in the new space.  Coverage like this will surely help to meet that goal!